Why is gutter cleaning important?
When gutters and downspouts are blocked with leaves and debris, rainwater may not drain properly. As water overflows from gutters, it can cause water damage on both the interior and exterior of your home.
Clogged gutters give rainwater nowhere to run. When water continues to flood over, it can leave rotten or a leaky roof in its wake.
Gutters clogged with leaves can make desirable homes for rodents, birds, and insects. The last thing you want is a pest infestation in your home!
Gutter and downspout cleaning can help prevent unexpected and expensive projects down the road. Taking preventive measures now can help minimize the likelihood of having to repair or replace your roof.
Keeping leaves and other debris out of gutters is crucial for protecting the structure of your home and preventing major damage and costly inconveniences in the future.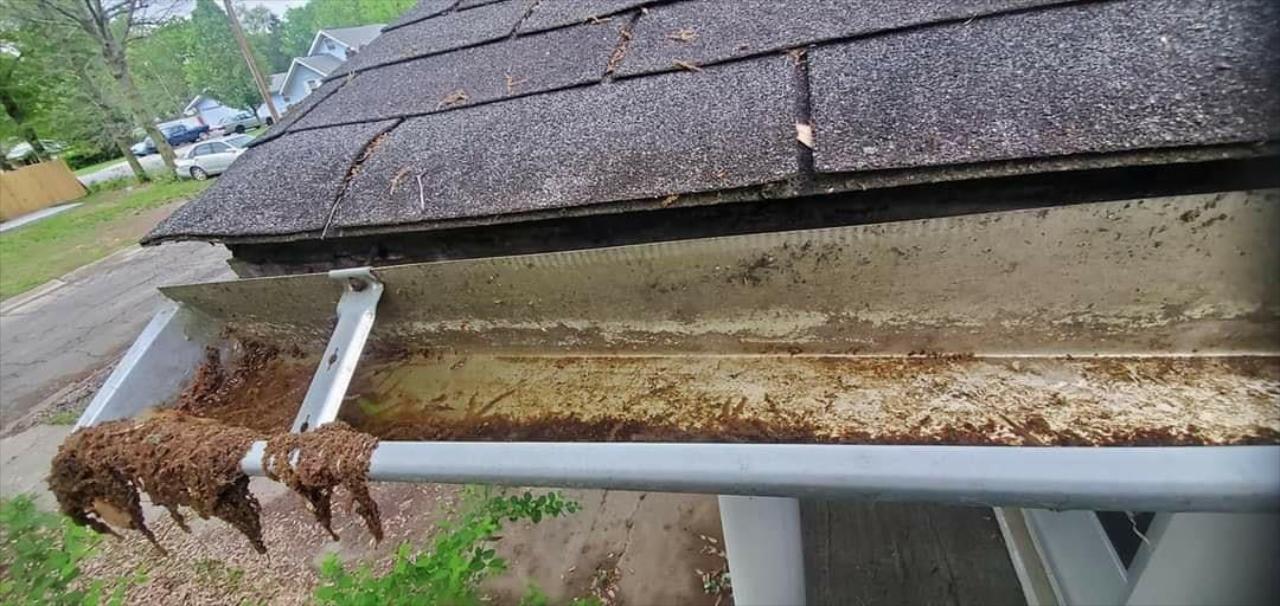 No Clog Guarantee
If a new clog arises and backs up your downspouts within 30 days of initial service, we will return to your home and remedy the issue for FREE! (not valid for debris in gutters or ice & snow. Only valid on downspouts & openings) ​Did the last big storm blow leaves into your gutters and clog the downspout? How about that pesky bird building another nest? Maybe some more seedlings came down? Did the kids get another tennis ball to block your downspout? No problem, you are covered by our amazing 30 Day No Clog Guarantee! We are the first and only company to offer a no clog guarantee on gutter cleaning services in the River Valley. Why you ask? We stand behind our professional gutter cleaning service and look forward to building a lifelong working relationship with you, our gratified client. Go ahead and give us a call at 479-222-1336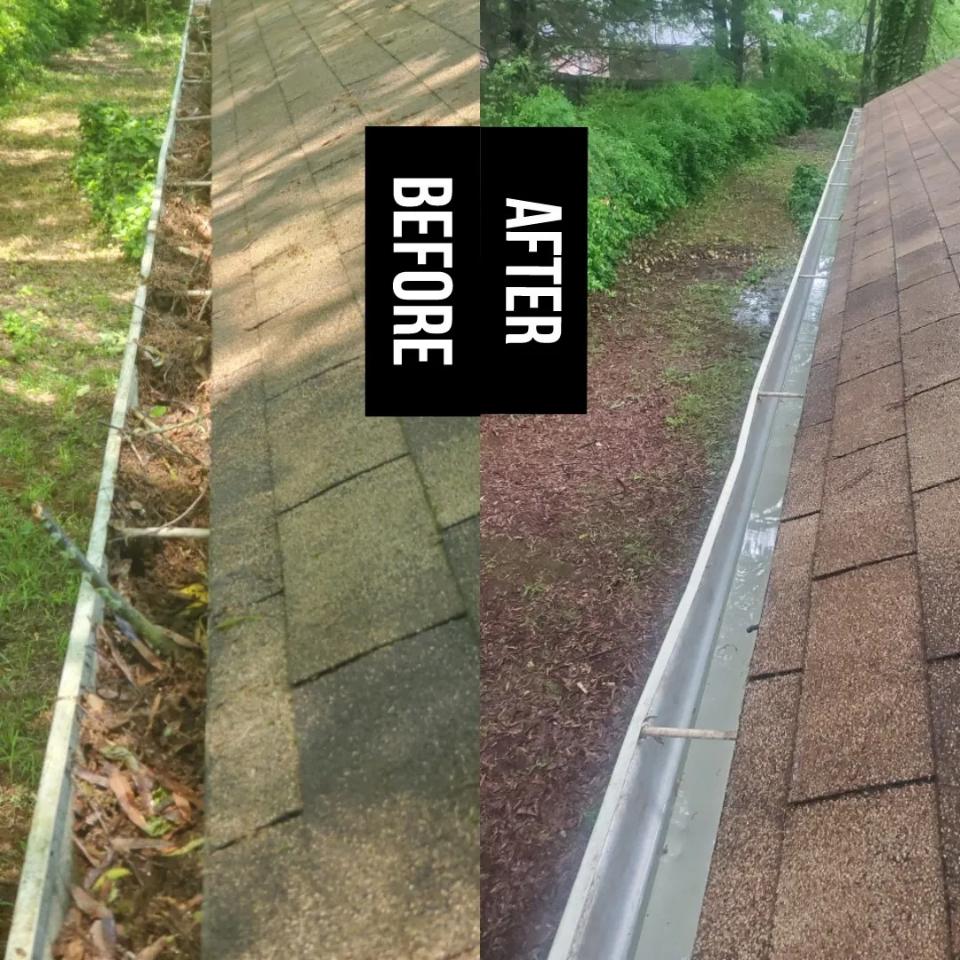 Gutter Stick
The Gutter Stick is a low cost alternative to expensive gutter guards! It is the most advanced downspout strainer on the market! It prevents downspouts from clogging between your regular maintenance cleans! It utilizes 132 holes to keep the water flowing, even when debris is filling up your gutters! It is also a great option to prevent debris from washing into your underground french drains.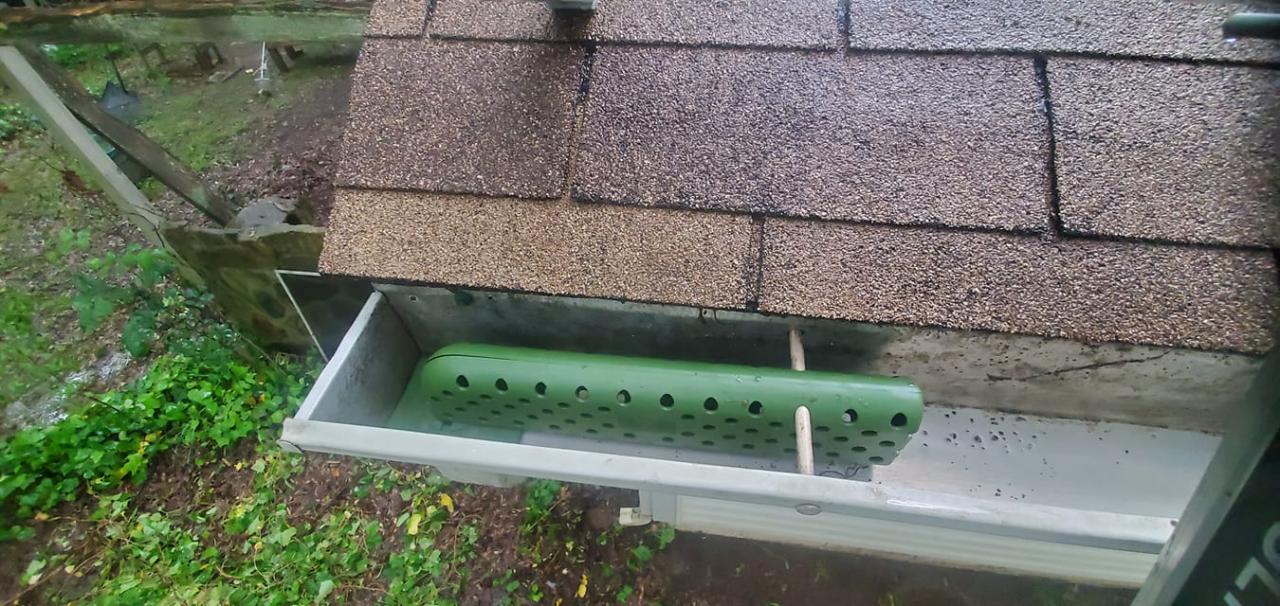 Gutter Stick - Cost and Guarantees
We offer peace of mind with every Gutter Stick Installation! You receive a 90 Day Money Back Guarantee if you are not satisfied with the product. It also extends your 30 Day No-Clog Guarantee into 6 months* after installation and every routine cleaning! With the purchase of a gutter cleaning service, they are $35 installed, per downspout. If you do not need gutter cleaning, there is a $100 service charge and then $35 per downspout.