Docks need to be cleaned
The accumulation of spider webs, bug and bird droppings, mold, mildew, Slime, algae, dirt and dust are not only ugly, but they can also have a negative impact on your health and the health of your dock and boat. Slimy algae and mold can grow deep into the surface of your dock causing damage to the infrastructure, as well as making it dangerous to walk on.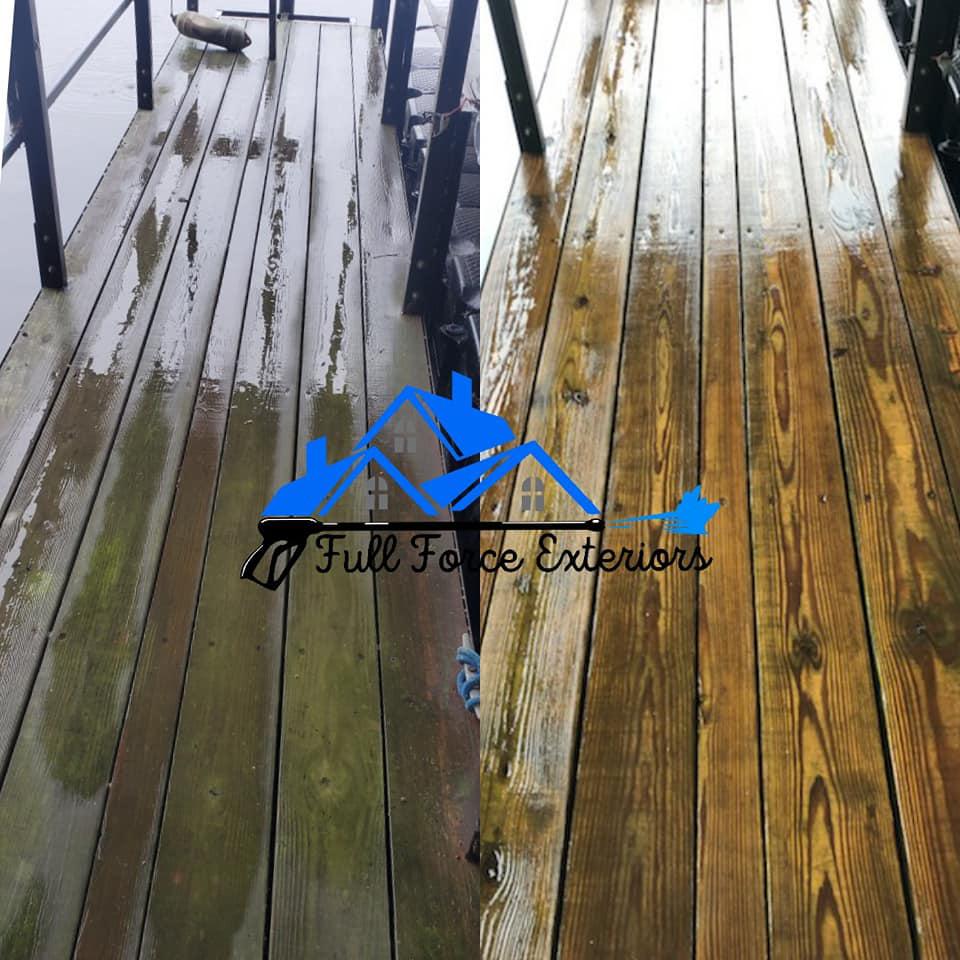 We Can Keep Your Dock Clean
Allowing a pressure washing service wash your dock and boat will make it safer and more enjoyable for family and friends.
We can provide a free quote on a one time pressure washing, a bi-annual, quarterly, or monthly cleaning for docks, walkways, patio, furniture and other specialty items. We can fix boat docks as well, from loose cleats and boards to board replacement. Our monthly dock cleaning service starts at just $49/month and includes all the pressure washing services mentioned above. We know the summer months are busy ones, so we're happy to visit your boat dock for a quote even if you're away from home.
Contact Us